12/29【Accessing English workshop】Micah Ritter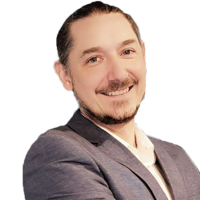 Accessing English workshop
12/29 2:00 p.m. (207 Room)
Presenters: Micah Ritter
Abstract:
In this workshop we will learn useful methods for non-native speakers to approach language learning both in the classroom and everyday situations. This will correspond to EMI learning in that it will allow students to find the best ways of finding the value in any English language courses, discussions, or presentations they may participate in during their studies.
This workshop will include methods of learning English passively to make studying more entertaining and engage the brain in beneficial ways. We will discuss how and where to focus your attention when having a conversation to maximize information collection. Students will learn conversation methods that will help them avoid awkward silences and build better relationships - a skill which can be applied in any language.
We will also discuss application of English learning and listening techniques that can be most effectively applied in a daily, practical environment. With practice students should feel more comfortable and confident expressing themselves and corresponding with English speakers in any scenario.
Looking forward to engaging with you!