12/8【The Prestige of Manhood and the Virtue of Bravery in Iban Popular Songs in 1950s–1960s Sarawak】Connie LIM Keh Nie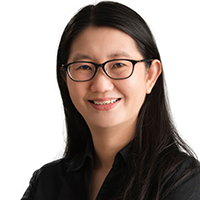 The Prestige of Manhood and the Virtue of Bravery in Iban Popular Songs in 1950s–1960s Sarawak
12/8 2:00 p.m.
Presenters: Connie LIM Keh Nie 林克妮
Abstract: Clear and strong articulation of manhood portrayed in Iban song lyrics praise attributes of a warrior spirit among the brave members of the Iban Trackers and Sarawak Ranger. Sarawak in the 1950s utilized Iban Trackers and Sarawak Rangers who fought for the nation but also carried their pre-colonial cultural legacy of bravery (berani). This berani attribute associated with headhunting inspired Iban singers in Sarawak to write songs commemorating their achievements during the Malayan Emergency (1948–1960). Iban are the largest indigenous ethnic group in Sarawak. Since the establishment of Iban radio broadcasting in the 1950s under Radio Sarawak, they have experienced shifting focal points largely fixated on modernity. Seen through the lens of "alternative conceptions of modernity" (Barendregt 2014), this paper analyzes song lyrics associated with the virtue of bravery and the dynamics and movements of Iban people. Through semi-structured interviews with artists from the period, this paper interrogates the cultural factors that contributed to the creation of the songs. The analysis pays close attention to meanings embedded in the lyrics and how these songs portray the prestige of manhood and the virtue of bravery.

To facilitate the smooth running of the event, participants are requested to enter the virtual meeting room(s) 10 minutes earlier, with the permission from the organizer. During the waiting period, please confirm your microphone and video camera are turned off.